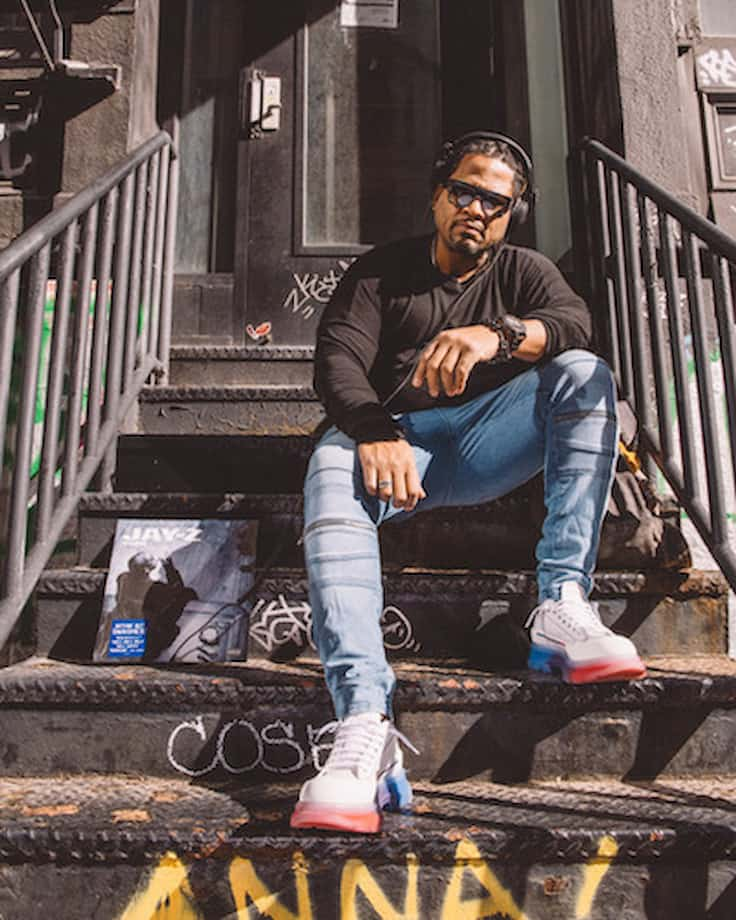 Hailing from the humble parish of Trelawny, on the island of Jamaica, Canute Preston, aka Kamau "the Monk," towers musically with a presence much larger than that of his body's six-foot-three frame. His quest, as monk and music man, is to infuse the minds of his global revelers and partygoers with the power of music. Having shaped a sound that is a unique combination of funk and rocksteady, Kamau creates a sonic concoction of North Coast Brew that spills over his audience, inundating each body with ecstatic exactness, like a maestro.
Whether he is performing in nightclubs, lounges, bars, festivals, private or corporate parties, Kamau brings a musical mastery to all events that works as an alchemy of sorts: First he reads the crowd. Second, he builds a set that moves with the crowd and weaves an intentional web allowing him to in turn move the crowd with the music. Before long, his audience is in lockstep with his melodic magic— like a trance or a spell.
Kamau's sound is its own style, his music is tailor-made and his concepts are a testimony to how he sees himself improving his craft. The true talent of Kamau is expanding the boundaries of music through DJing, by artistically and experimentally spinning an open set of Motown, 70′s Funk, 80′s and 90′s R&B, Rock, Hip Hop, House, Reggae, Dubstep and Trap influences. He is a highly skilled four deck DJ, with a storied journey, amplified by his deftness on the turntable.