Bio
"I love the vibe, I love it when I drop a record and the whole place goes crazy"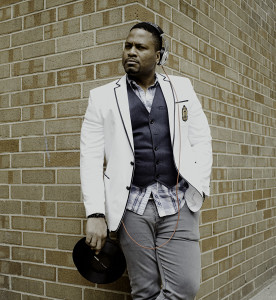 Experience the difference DJ showmanship and creativity can make to your private or corporate event.
With over a decade of throwing it down Kamau is no stranger to performing in nightclubs, lounges, bars, festivals, private and corporate parties as well as major international events. He brings musical mastery to all events and venues.
Kamau Preston spins in cities and resorts worldwide, catering sounds with his inimitable style, hitting the mark with scene tastemakers to elite jet-setters alike. Kamau Preston takes every party to the next level with his brand of tailor-made precision and dedication to his craft. Trust him to instinctively understands what his clients are craving, and notice his dancefloors are never empty.
The true talent of Kamau is expanding the boundaries of music through DJing, by artistically spinning an open set of Motown, 70′s Funk, 80′s and 90′s R&B, Rock, Hip Hop, House, Reggae, Dubstep and Trap. Kamau Preston is a highly skilled 4 deck DJ, his finesse and deftness on the decks is  spectacular, and you can be assured he is a crowd pleaser, whether rocking a nightclub, corporate event or a major arena.
This Jamaican born DJ is now the official DJ for Howard Stern's annual corporate events, he's played the US open multiple times and has entertained the elite crowd at the exclusive Rita Hayworth fundraising gala in New York  2 years in a row .
Kamau has had the pleasure of thrilling audiences as diverse as a private yacht party in Stockholm harbor at mid -Summer, to a packed Prudential Center in Newark pre Bon Jovi. A premiere international Dj, foodie, Father and trendsetter, Kamau Preston continues to bring his eclectic international vibe and funky finesse to his second home of New York and some of Manhattan's finest nightclubs.
Book Kamau Preston, you will not be disappointed.